Our suite of managed IT services & solutions
IT solutions that grow as you grow
NetSpeed is an end-to-end managed IT services & solutions partner. We deliver tailored IT solutions that give you the freedom to reach wider and grow your business. From business to hospitality, our breadth of knowledge stretches across a wide range of sectors.
We're fully invested in your success. Relationships are the keystone of our business and that's why we're in it with you every step of the way. Our proactive approach means we don't just consider the task at hand, we think ahead. That way we can deliver IT solutions that are firmly aligned with your long-term business goals and ambitions.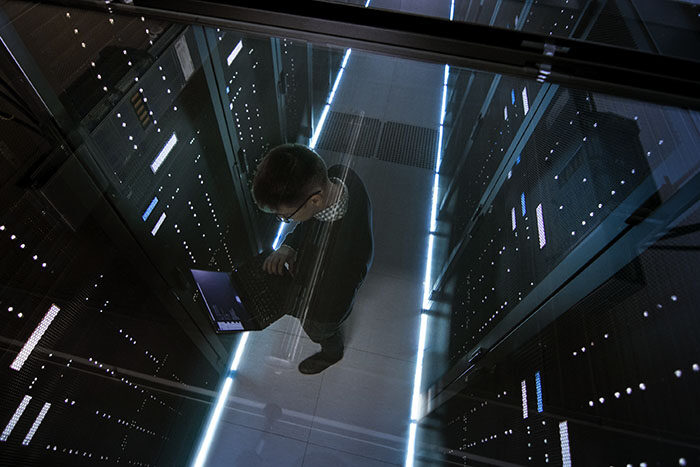 Why choose NetSpeed
We don't just work for you, we work with you. We provide a safe pair of hands, a sense of security and create the space to help you achieve your goals in relation to all your IT needs.
We've over 20 years' experience providing managed IT services & support to over 160 clients nationwide. At NetSpeed, we know just how important it is to keep you connected. We know that every client is different and each business has its own unique requirements. That's why we take a tailored approach with each engagement, using our IT expertise to enable you to achieve your goals and ensure your business runs smoothly. Read More »
We think ahead. NetSpeed support contracts are designed to meet the needs of your business in terms of protecting data and recovery times in the event of a system failure. The IT support service is delivered through a combination of remote monitoring and management of key infrastructure, data backups and dedicated IT helpdesk during office hours to provide phone and remote support. Our field-based engineers are always available to provide on-site support if required.
News & Insights
Defence in Depth: A layered approach to security
9th December
While the creation of the term "Defence in Depth" is not something we at NetSpeed can claim, the adoption of the term most certainly is. Defence in Depth has become the NetSpeed Mantra when it comes to IT Security and indeed forms the foundation for the NetSpeed Security offering.
Read More
All News